Vision & Values of MELFAS
We introduce you to MELFAS, a leading touchscreen panel market company.
Home > About MELFAS > Vision & Values
Vision & Mission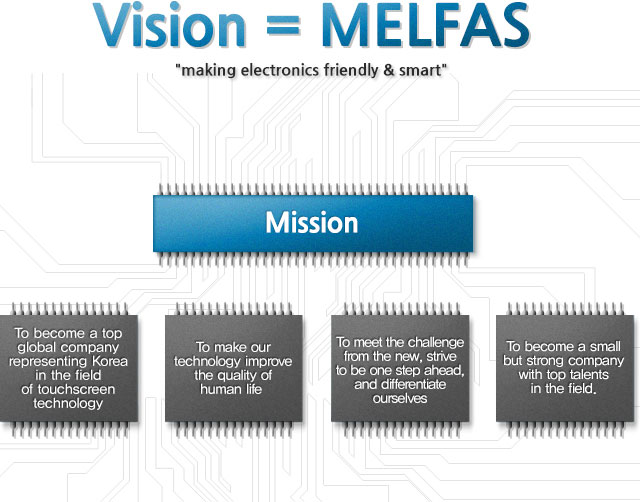 Value
· Melfasian

· 10 Rules of MELFAS

Do not build a castle around you.
Be the best in your field.
Do not work if you do not dare to challenge.
Do not build up excuses just to say no.
Victory is a divine gift given to a person who perseveres.
Temper yourself with passion within reason.
Be the first one to give your hand.
Modesty is not to abase oneself but to be more considerate of others.
Help others around you succeed.
In the 21st century,
businesses compete in a Lego World.